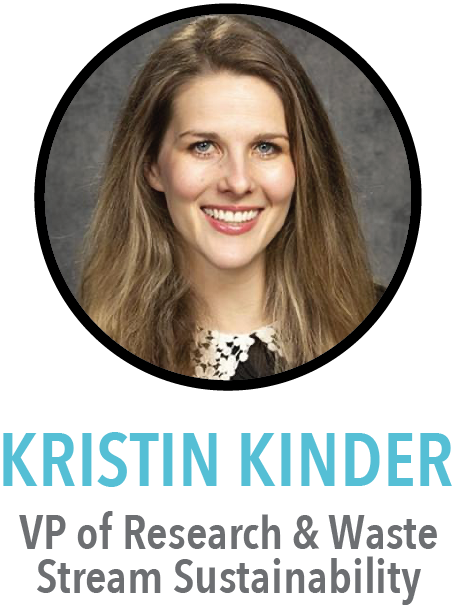 This report took months to write but years to create. In many ways it began the day I started my career. I had just returned home inspired by the resourcefulness I had seen while living in Germany, remembering the recycling wisdom I had learned way back in kindergarten, and tying it all together with the science education I had received in college—I knew I wanted to devote my working hours to how we consume resources. 
I found a home in the waste industry—one of the most critical to driving down the resources we consume—and now, with the largest manufacturer serving exclusively the waste industry, I can't think of a better way to live that promise I made to myself in my early 20s.  
In 2018, I left a company with a sustainability strategy to work for a company without one, which would have felt risky, except for one thing: every Wastequip executive (and even owner) I interviewed with mentioned integrity. I heard loudly that doing what you say you're going to do matters, and I easily connected the dots: if a company values integrity and doing the right thing, a sustainability program is a natural progression. 
In 2019, we planted the seeds for our sustainability program. Three of us dreamed of where we could start, researched consultants to help us and identified how to build an authentic program. Each year, the ripple of people at the company addressing sustainability has widened. 
In 2020, we officially launched our corporate responsibility program, CORE. We began our first life-cycle assessment with a leading consultancy, hired a full-time Sustainability Programs and Reporting Manager, and formed our CORE Steering Committee to define the most important next steps, ensure accountability and diversity of thought, and report progress to the Board. 
In 2021, we incorporated CORE goals into Wastequip's annual operating plan; we tied executive bonuses to our top initiatives and formally included people and planet in approving our capital investments and developing new products. 
This year, I am particularly proud that we created a dashboard for our greenhouse gas emissions, which our Trucks and Containers division leaders will present in our monthly financial reviews. This will inspire the true collaboration that comes from working toward a common goal. 
For example: when our sustainability team learned that 60% of a Toter cart's carbon footprint comes from virgin resin, our operational and engineering teams came up with actionable solutions that our sustainability team wouldn't even know to dream of—reorganizing our facilities to become more efficient with our resin, testing thousands of carts with new recipes, and developing one with no virgin resin at all, our EVR-Green.
I can only imagine what great ideas will spark when we provide our division leaders and their teams with our ideas and data on emissions at their facilities. To me, this is the biggest ripple of all. We are proud to share with you where we started and just as excited about where teamwork will take us.
Thank you,
Kristin Kinder