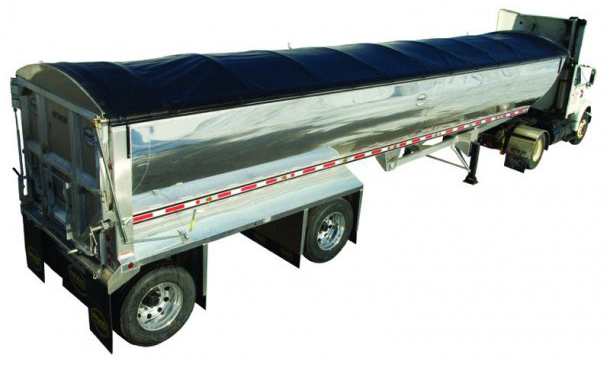 Leader in Tarping Products and Solutions
Mountain Tarp is the premier manufacturer of tarping systems for construction, agriculture and transportation applications. Most states have laws mandating the use of tarps for trucks and containers that haul materials on highways. In business since 1987, Mountain Tarp designs and manufactures tarping systems that secure materials inside the truck, ensuring the safety of that vehicle's driver and everyone else on the road.
The company's sales specialists offer access to a wide range of economical tarping solutions and outstanding customer support, expertly matching the tarping system to customers' equipment, applications and budgets. System configurations and styles include hydraulic, electrical, semi-automatic and manual systems, and side roll, flip tarp and cable-style designs.
Mountain Tarp has an established dealer network across the United States. The company operates facilities in Ohio, Kentucky, Texas and Massachusetts that provide parts, repairs and installations.