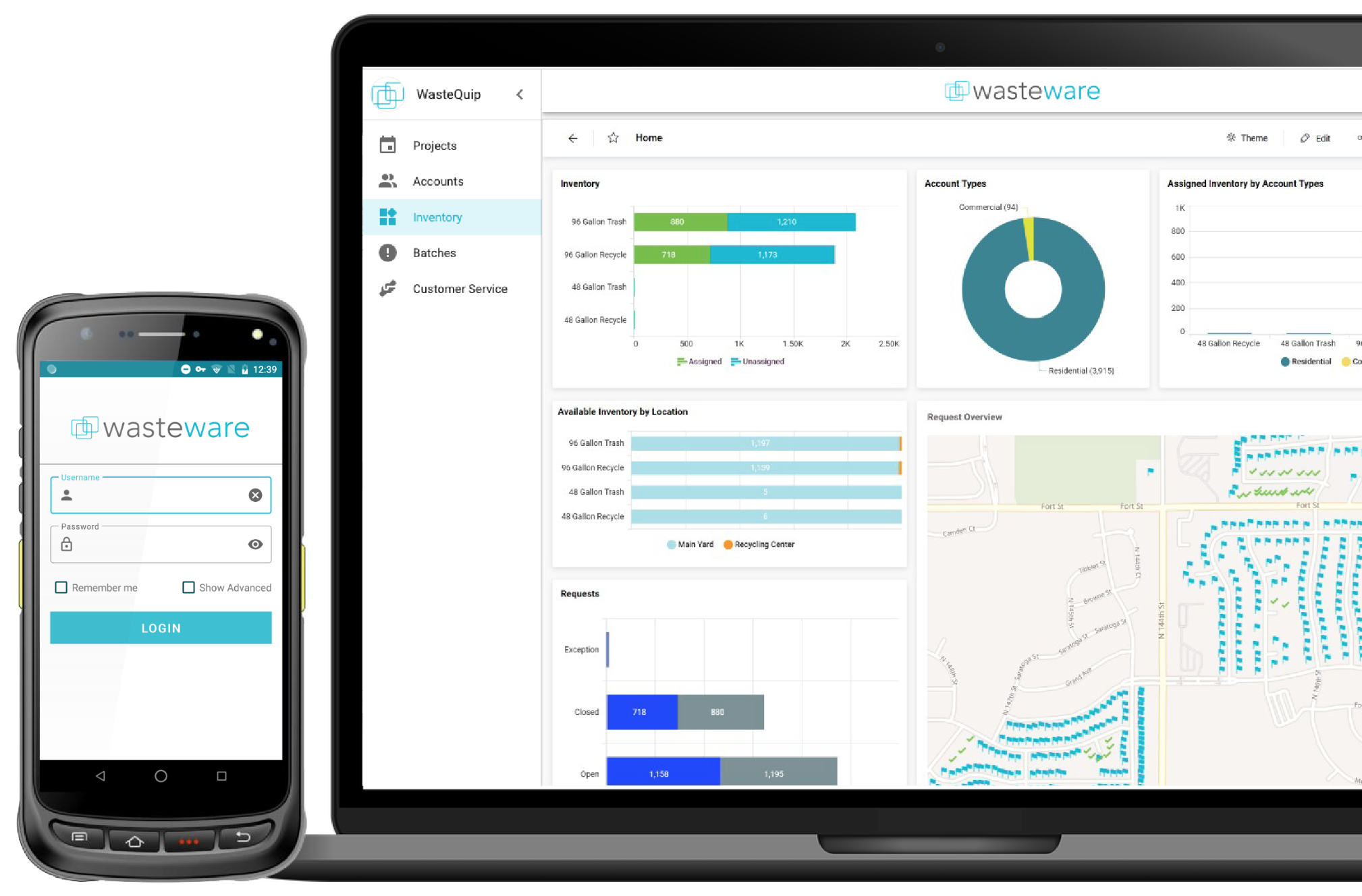 Cloud-based solutions suite and mobile app
Wasteware is your digital partner for products, equipment, and services in the waste and recycling industry. Our cloud-based solutions suite and mobile app allow you to stay informed and support accurate decision making based on transparent and reliable data.
We designed wasteware to be used not only by any company in the industry, but also by cities and municipalities to provide essential business functions like inventory and asset management, asset location monitoring, maintenance and service management, as well as service verification. It can integrate seamlessly with customer systems, provide cart tracking, manage work orders, verify service work, and much more.