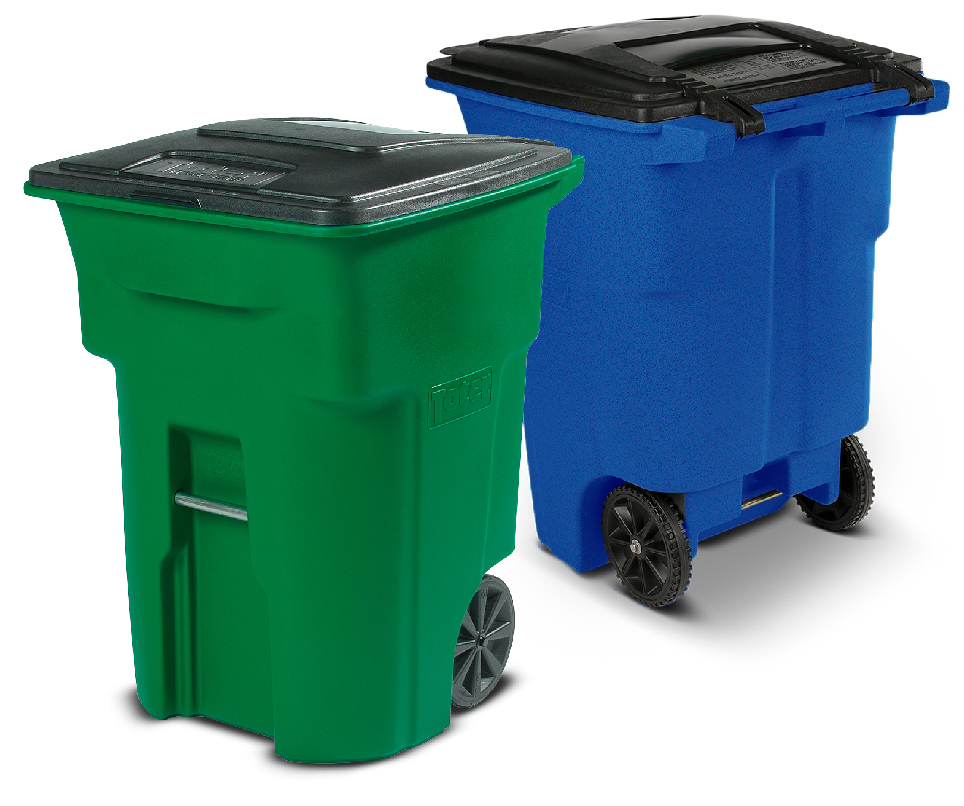 Innovative, Durable and Sustainable Plastic Carts and Containers
Toter introduced the first automated cart system for curbside garbage collection in the 1960s. Since then, Toter has built a reputation as the leading manufacturer of two-wheeled plastic carts for curbside automated waste, recycling and organics collection for municipalities, waste haulers and recyclers.
Through our Advanced Rotational Molding™ process, Toter creates carts that are tougher and more durable than injection molded carts. Plus, Toter is known as the most sustainable curbside collection cart because of its use of recycled content and its recyclability.
A member of the Wastequip family since 2007, Toter continues to expand its waste and recycling equipment offering to include organics carts, caster carts, stationary containers, front-load containers, tilt trucks, cart lifters and more for waste handling and recycling in applications in industrial, commercial and institutional settings. Today, Toter is the top-selling cart brand for curbside waste, recycling and organics collection.