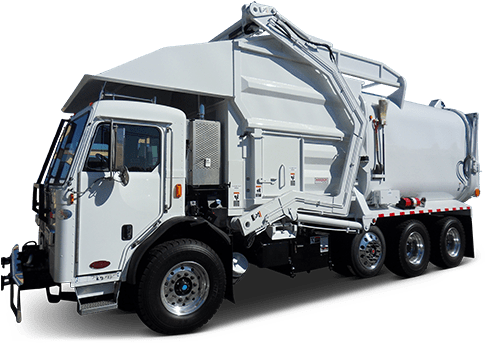 High-Quality Refuse Equipment
Amrep manufactures front load, side load and rear load refuse trucks as well as cable hoists and roll-off trailers for the solid waste market. This industry-leading manufacturer produces a comprehensive line of front end and side loaders, roll-off cable hoists and roll-off trailers for the solid waste refuse market. Amrep equipment is designed for simple, safe operability and optimal productivity, and all Amrep™ products offer a long service life and are easy to maintain.
Amrep has been in business since 1968. During that year, brothers Jose and Eduardo Ghibaudo left Argentina for the United States where they found work as welders for a company that built refuse trucks. The brothers were ambitious and decided to open their own refuse equipment repair company, which they named American Repair after their adopted country. In 1976, when the company was incorporated, the name was shortened to Amrep.
Throughout the decades, Amrep grew steadily while maintaining its reputation for manufacturing high-quality equipment and providing excellent, personalized customer service. Amrep's innovative products have become standards in today's waste hauling sector.