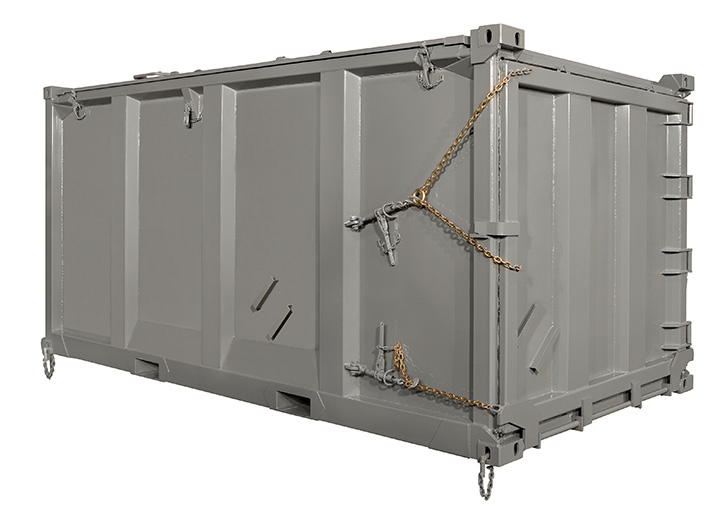 Environmental Intermodal Containers
Accurate, is our brand of environmental intermodal containers. These containers are certified by the American Bureau of Shipping (ABS) to meet the applicable ISO 1496, AAR M930 and CSC requirements, confirming their safety, security and reliability, and making them the best choice for the transportation and disposal of environmentally sensitive material.
Through Accurate, Wastequip has invested over 25 years into designing, testing and manufacturing certified environmental intermodal containers capable of properly handling municipal solid waste, sludges, soils, ash, hazardous waste, radioactive materials and other bulk commodities.
When you purchase Accurate intermodal containers, we provide full project support. In addition to containers, we supply on- and off-road intermodal tipping equipment, intermodal roll-off adapter frames, hard lids and top covers, and OEM replacement parts and gaskets. All equipment for all models and all the service you need … that's what Accurate containers deliver!