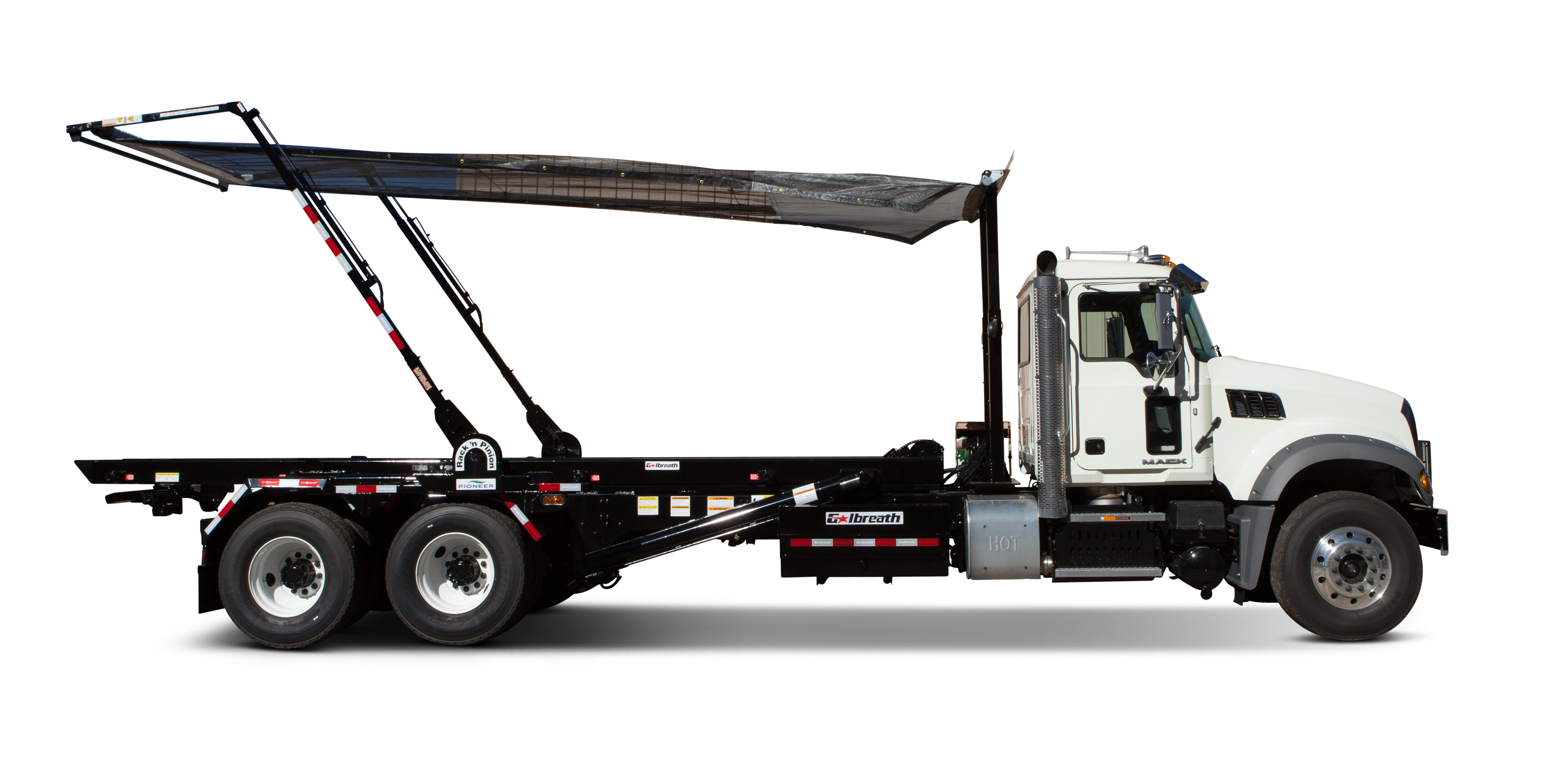 Pioneer Systems Are Top-of-the-Line
Tarping systems are required by most states when transporting materials or hauling waste in trucks or containers via highways. An effective tarp system keeps the materials inside where they belong, thus preventing injury to everyone on the road and helping to keep our nation's roads free of litter.
Pioneer, a Wastequip company, is truly a pioneer in aftermarket truck tarp technologies. Pioneer received the first United States patent for an automatic truck covering device in 1967. Since then, the company has continued to set the standard for tarping systems in the waste handling and recycling industries. Its products are also commonly used in construction, paving, landscaping and excavation applications.
Pioneer's durable, low-maintenance and high-performing tarp systems are engineered using state-of-the-art technology to dependably contain loads, help keep refuse trucks on the road longer and protect drivers. More than 100 authorized dealers are located throughout the country, and trained, experienced specialists and customer support staff are happy to recommend the best system for each customer's application and budget.