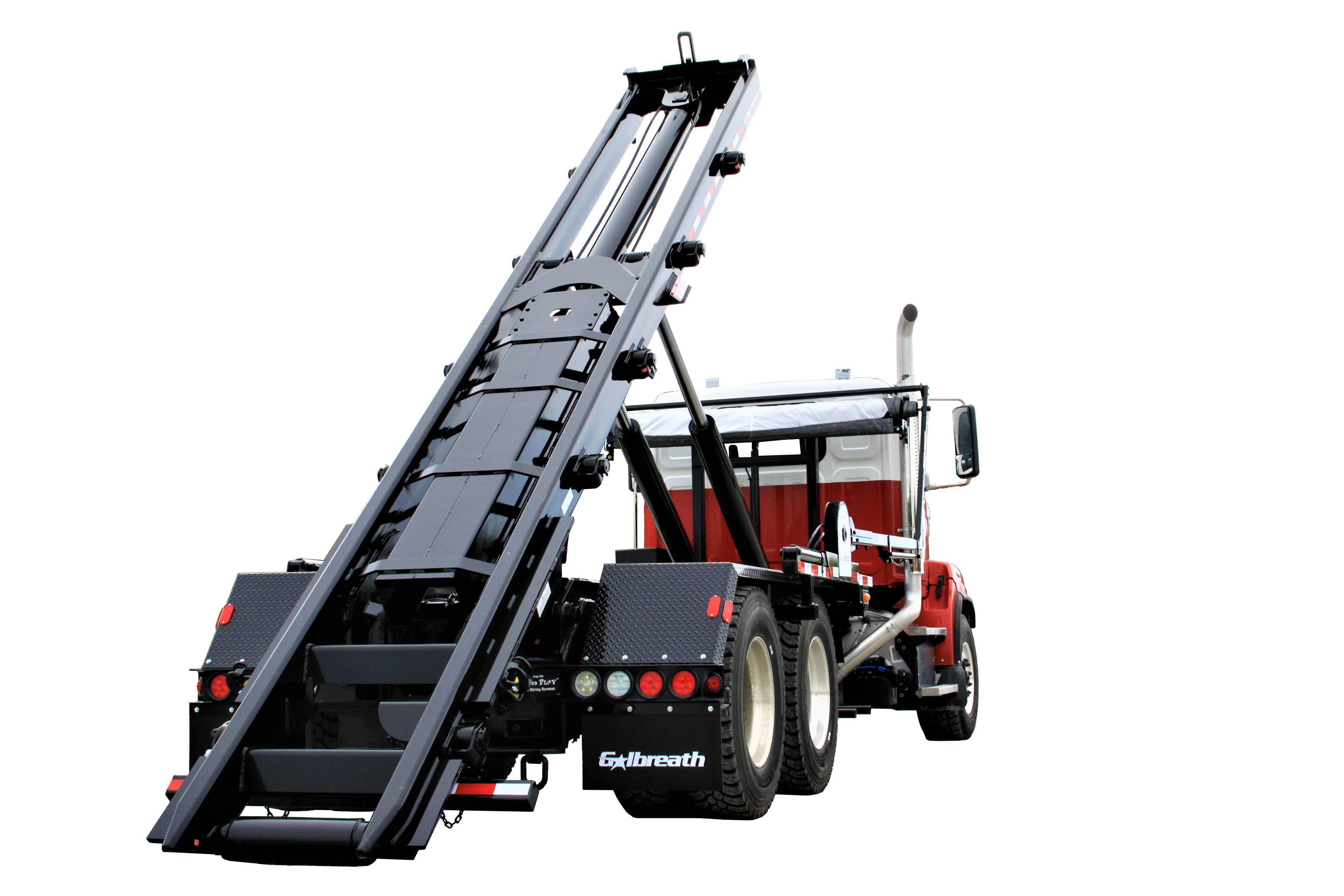 A Premier Brand in the Waste Industry
Galbreath, a Wastequip brand, is the waste industry's leading manufacturer of cable hoists, hook hoists, container handlers, roll-off trailers and transportation trailers. Waste handlers rely on rugged Galbreath hoists and trailers for their outstanding maneuverability and performance.
The company's complete line of mobile products provides safe, reliable transport of waste, recyclables and other commodities. Galbreath enjoys a reputation for developing innovative products that not only meet but also exceed customer requirements. Galbreath hoists are rugged enough to withstand the most rigorous challenges faced by customers. Built to outlast everything else on the market, our equipment is engineered to outlast the truck itself!
The company is known for its durable products, custom builds, engineering team, customer support and wide-ranging dealer network. In fact, Galbreath boasts the largest North American dealer network of any hoist manufacturer. Our dealers — experts in hoist mounting, maintenance and repair — offer their local customers inventory, service and assistance in selecting the right equipment for their applications.