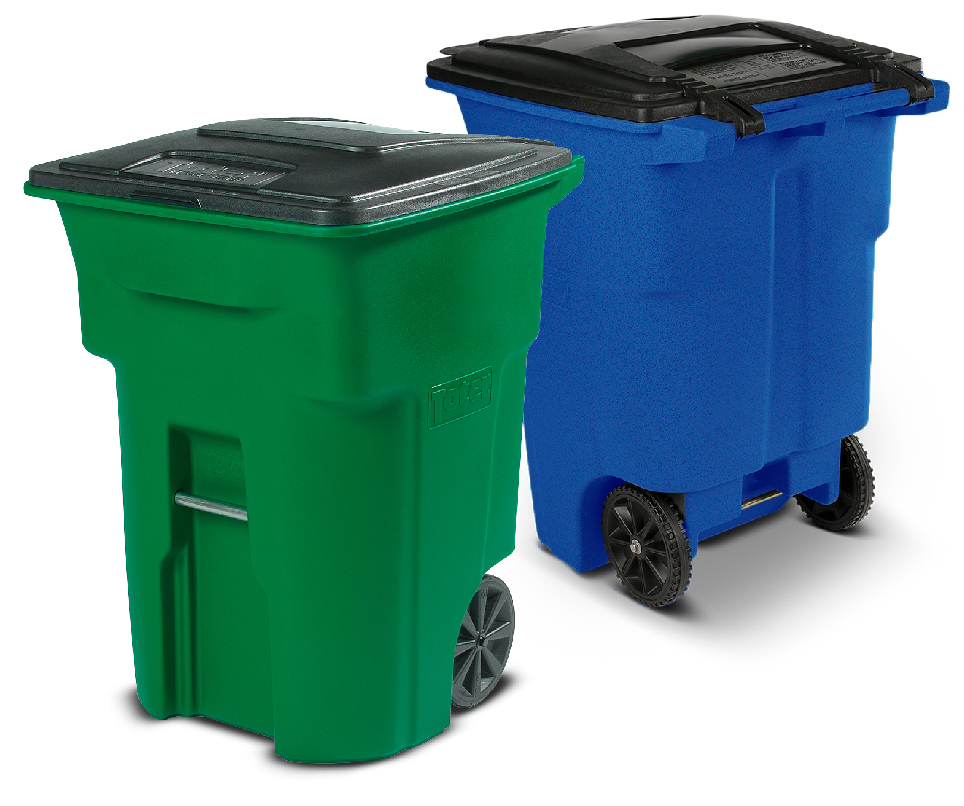 Innovative, Durable Plastic Carts and Containers
During the 1960s, Toter introduced its first product, an automated cart system for curbside garbage collection. Since then, the company has enjoyed a well-earned reputation as the leading manufacturer of two-wheeled plastic carts for curbside automated waste, recycling and organics collection for municipalities, private waste haulers and recyclers.
Toter plastic carts meet even the most challenging jobs head-on. Produced using a patented, stress-free molding technology known as Advanced Rotational Molding™, Toter carts are tougher and more durable than injection molded carts. In fact, they typically last twice as long as injection molded carts. Chances are, your town's residents have transported Toter carts to their curbs on garbage and recycling days!
In 2007, Wastequip added Toter to its family of waste handling and recycling equipment. Today, Toter manufactures organics carts, caster carts, stationary containers, front-load containers, tilt trucks, cart lifters and more for a variety of markets. It is the top-selling cart brand for curbside waste, recycling and organics collection.